We support philanthropic projects and non-profit organizations driving positive change in their communities. But we don't do it alone.
Our partners, affiliates and supporting programs from around the world are here with us.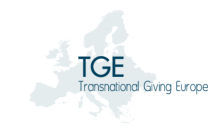 Tell us about your company or organization. Introduce please also the context in which you are looking to partner up with AEGIS.
If you are interested in a specific project or initiative that we represent, please indicate which one(s).
We are looking for new talented individuals to join our team. 

AEGIS (formerly IVUnited) is a European Solidarity Corps Host Organization